Stunning Vintage window films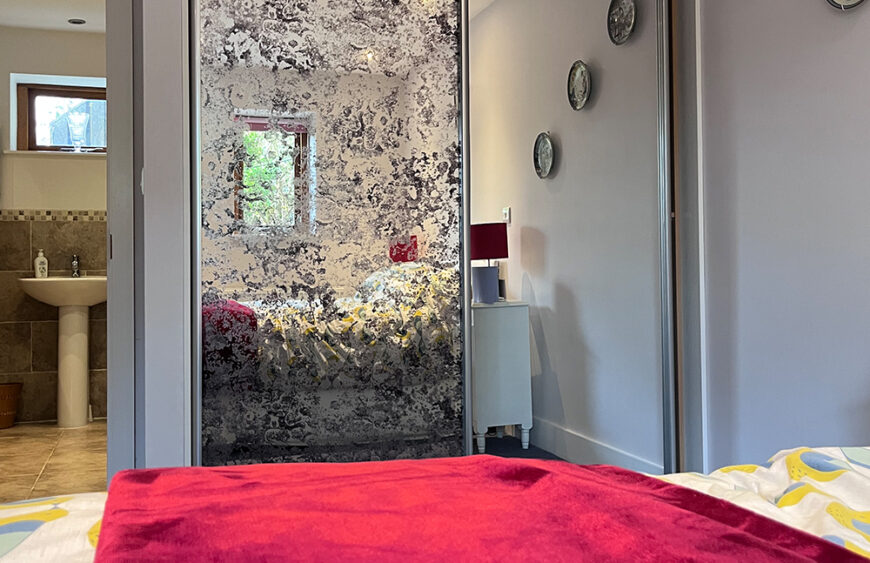 Create a Vintage look in minutes!
Vintage and antique window films can add a touch of elegance and beauty to any room in your home or office. They can transform plain windows into works of art, creating an ambiance that reflects your personal style! At Surface Designs we have a lovely collection of vintage and antique designs that will add loads of character to your home! With metallic options from Copper to Gold and clear films you can apply over existing mirrors and surfaces.
Antique Copper Mirror window film is a copper opaque antique oxidised mirror film for front surface applications. This film is opaque and lets no light through. It is intended for installation onto glass to create an opaque antique looking mirror surface. Perfect as the finishing touch for your next upcycle project
Vintage gold window film has a unique and elegant appearance that can add a touch of glamour and sophistication to any space. The gold tint creates a warm and inviting atmosphere while also providing a subtle shimmer and shine. This type of window film is especially popular for use in living rooms, dining rooms, and bedrooms, where a cozy and welcoming environment is desired.
Foxed mirrors have been a popular decorative item for many years, people specifically seek out foxed mirrors for their unique appearance. The discoloration on a foxed mirror can add character and charm to a room, and can be used to create a vintage or antique feel. You can find our full range of Antique and vintage designs that simulate Foxed mirrors for a fraction of the price here