Kitchen Focus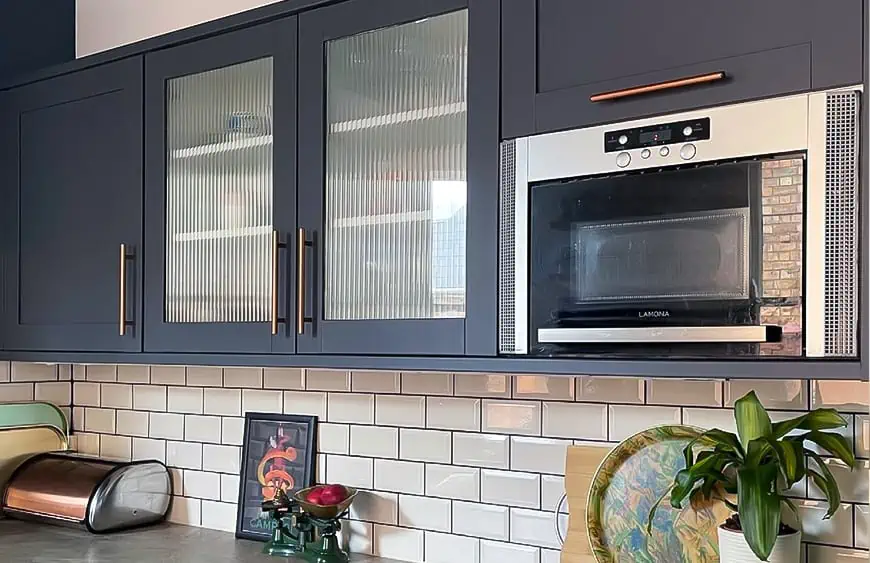 It is said that the Kitchen is the heart of the home, a space used for entertaining and socialising with guests and where we cook and eat. It is important to have a space that you love, keeping practicality and style in perfect balance. You shouldn't have to break the bank to achieve the kitchen of your dreams! That's where Surface Designs are here to help! Our window films are a great way to add privacy, light control and UV protection to your kitchen. It can also create a unique and stylish look that will help you stand out from the crowd. Window film is easy to install and highly durable so it will last for years without any maintenance needed on your part.
Practicality and design in perfect balance
Our window films are a perfect way to elevate the aesthetic of your kitchen without breaking the bank, take a look below at how amazing these upcycled kitchen units look, all have been bought pre loved and a bit run down but have been completely transformed with a lick of paint and one of our window films! 
The uses for Window film in kitchens doesn't stop there! For roadside properties kitchen windows are often easily seen into by passers by, Compromising your privacy. This is where are Frosted films are a brilliant option, Frosted glass is one of the most common types of window film used in homes today because it offers privacy while still letting in plenty of natural light through its translucent appearance (think: frosted-over windows). This type of film can also help reduce glare from sunlight coming into your home through large windows or skylights–a great feature if you have an open floor plan! At Surface Designs we strive to make Frosted Window film different and interesting with different textures and tints, giving you options to find the perfect fit for your home.
There are so many possibilities when it comes to window films in your kitchen. We have given you the option to filter our products by room, giving you our suggestions on the best films for your space. You can find that list of products here. Be sure to follow us across our social media platforms for updates on the latest trends and product releases! You can also sign up to our mailing list here for exclusive discounts and offers!