Enhance Your Home with Coloured and Simulated Stained Glass Window Films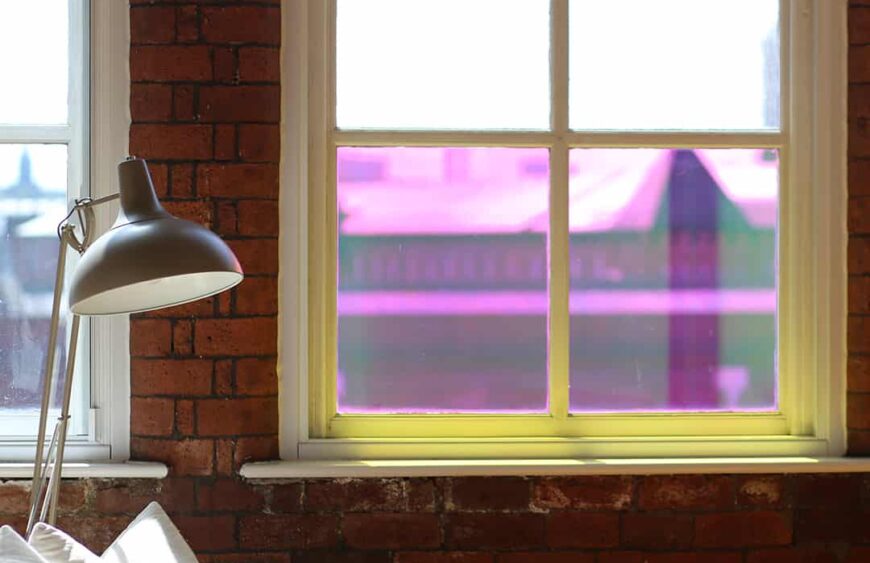 When it comes to transforming the ambiance of your home, few elements can rival the timeless beauty and elegance of stained glass. The intricate patterns, vibrant colors, and interplay of light create a captivating visual experience. However, installing traditional stained glass windows can be expensive and challenging. Fortunately, there's a practical and cost-effective alternative available in the form of coloured and simulated stained glass window films. In this blog post, we'll explore the various applications of these films in your home and how they can elevate its overall aesthetic appeal.
Coloured and simulated stained glass window films offer an excellent opportunity to infuse a sense of elegance and sophistication into your home. Whether you choose a traditional or contemporary design, these films create a stunning visual effect that instantly elevates any room's atmosphere. They can be applied to windows in the living room, dining area, or even bathroom, transforming ordinary glass panes into works of art.
One of the significant advantages of using stained glass window films is the privacy they provide without sacrificing natural light. These films are available in various opacities, allowing you to tailor the level of privacy according to your needs. Whether you want to obscure the view from the outside world or create privacy in specific areas of your home, such as bathrooms or bedrooms, these films offer an ideal solution. Additionally, the beautiful patterns and colors of stained glass films add an artistic touch to your windows while maintaining your privacy.
Make Your Glazing Stand Out
Coloured and simulated stained glass window films serve as excellent focal points within your home. They can be strategically applied to specific windows or glass doors, creating eye-catching features that draw attention and add visual interest to any room. Whether you prefer geometric patterns, floral motifs, or abstract designs, the versatility of stained glass films allows you to express your unique style and create personalized artistic statements in your home. We also offer wonderful coloured sandblast films that can create a wonderful focal point in your home.
Colored window film serves a multitude of practical and aesthetic purposes, making it a versatile solution for various applications, from residential to commercial settings. This makes it ideal for creating private spaces in homes and offices. Additionally, colored window film can reduce glare and regulate the amount of sunlight entering a room, thereby improving comfort levels and preventing fading of furniture and flooring due to UV rays. 
The film's tinted appearance can also add a decorative touch to windows, transforming their aesthetic appeal and enhancing the overall design of a space.
this June we are offering 20% off all of our Coloured and Stained Glass films check out the full range of films here