Bathroom Focus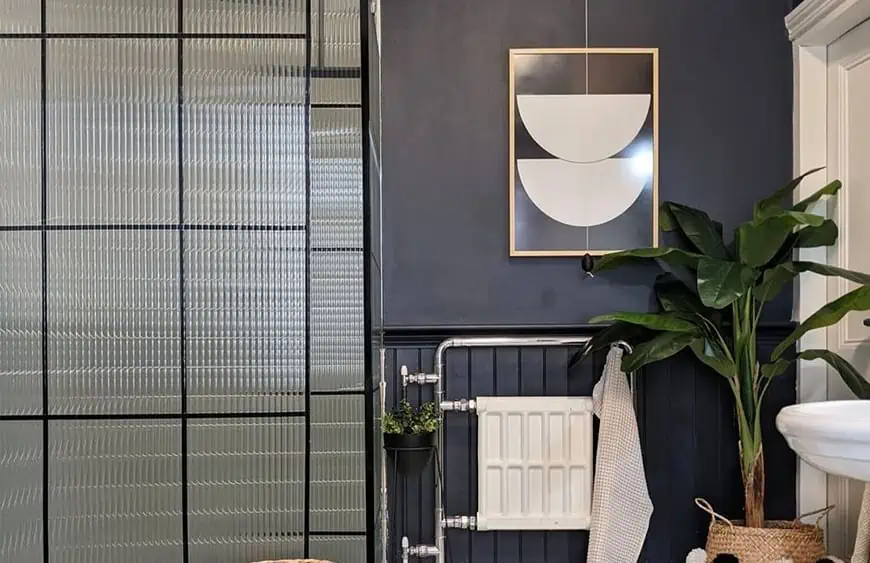 When it comes to your bathroom, privacy is of the utmost importance, many have street facing glazing or glass partitions within the bathroom door and not to mention the shower screen itself! In a world so obsessed with interiors and having that perfect aesthetic, why sacrifice design for practicality when you can have both?
Who said privacy has to be boring?
Recently we have seen an influx of our films being used on shower screens, perfect for adding detail to your space, our Glass films are ideal for adding privacy without the eyesore that comes with a curtain. Take a look at one of our favourite examples below!
How amazing does this look? Our Prism film has been used on this shower screen adding privacy and really elevating the look of the entire room! our films can be installed in a matter of minutes, we have a helpful video installation guide you can follow along with to make the process as smooth as possible.
Reeded Glass film is the trend that's taking the interior design world by storm adding privacy without compromising on natural light, not to mention its sleek modern design. We stock multiple options when it comes to Reeded film, including 1, 1/2 and 1/4 inch bands as well as coloured options.
We have such a wide variety of different styles and designs that would look great in any bathroom! We fork out for expensive textured Glass when you can do it yourself with Surface Designs. For more ideas check out our bathroom focussed inspiration page here, and be sure to follow us across our Social Media platforms for constant updates.